UL Certified Fire Protection Curtains in Austin TX
The countries first UL Listed, Labeled and Certified smoke curtain provider. Discover why architects, contractors and fire engineers choose U.S. SMOKE & FIRE for the basis of their design. Our curtains are designed to be utilized to Rate Corridor in lieu of fire rated glass, washing glass In lieu of horizontal accordion doors and cross corridor area separation with pass through slot. We are generally involved early in the design process, ensuring that your project is completed on time and to all necessary code specifications. Recognized as one of the words foremost providers of smoke and fire curtains, our technology has been deployed in highly recognized venues including Ground Zero and Pearl Harbor.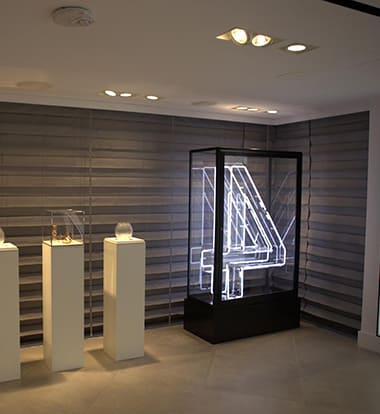 Academic and Educational Buildings
Office and Multi Story Business Centers
Transportation and Metro Stations
Historical Buildings and Museums
High Density Residential Properties
Mission Critical Facilities
Hospitals and Health Centers
Contact U.S. SMOKE & FIRE for solutions in Austin TX
U.S. Smoke & Fire has provided furnish and install subcontractor services throughout North America. We are nationally and internationally recognized for our work with the worlds foremost architecture firms. As a pioneer in the industry, our role is to help our partners make informed decisions. We routinely provide AIA continuing education credits with our Underwriters Laboratories recognized technology. Contact us today to schedule a consultation.
Chosen By Top Architects and Specifiers Around The World Including
Midwestern University
UNT Austins
Princeton Theological Library
Emory
George Washington University
Georgetown University
University of El Paso - Medical School
Columbia
Discover why highly recognized firms have chosen U.S. Smoke & Fire as their basis for design in open architecture design. Our award winning products are customized to meet almost every possible specification and we take pride in our coordination with all parties involved through construction. For nearly two decades we have both furnished and installed in leading and highly recognized facilities throughout Central and North America. We are happy to address any questions or design specification requirements you may need. We are always available from conceptual design to construction drawings.
Review Additional Information and View Case Studies