Top Provider Of Smoke Curtains near Middle East
We work with fire engineers and specifiers around the globe providing solutions for open floor plans. Our UL certified fire curtains are rated for 1, 2 and 3 hour smoke, fire barrier and opening protective. They may be fully integrated with fire alarm systems and optional building management solutions. Our accordion design fire and smoke curtains, allow for design turns and angles without rails and posts. Our technology was developed with a clear purpose. We understand that smoke will seek the fastest route when trying to escape. With the proper installation of fire and smoke curtains, there is a greater opportunity to retain smoke at the ceiling level, increasing the time allowed for people to safely exit premises.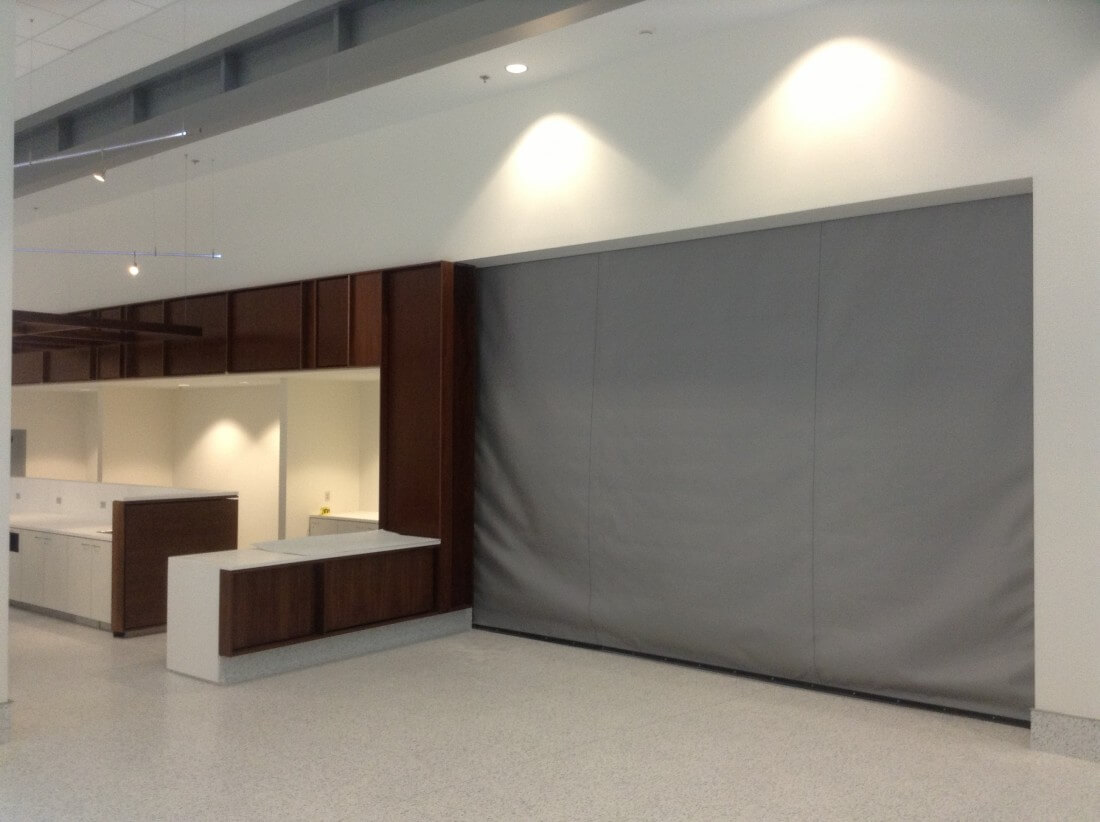 Multi Level Atriums
Escalators and Stairs
Museums
Metro Stations
Historic Buildings
Prison and Detention Centers
Airports
Hotels
High Rise Condominiums
Elevators
Terrorist Threats
Stages and Auditoriums
Consider U.S. SMOKE & FIRE for service in Middle East
There are many key features that make our products the clear choice of design firms, contractors and municipalities across the country. Our technology is designed to be deployed once a fire alarm is activated, and can be fully integrated with your present alarm system.
Chosen By Top Architects and Specifiers Around The World
Midwestern University
UNC Dental School
UNT EERC
Emory
UMass
UC Berkely
Salem State University
Columbia