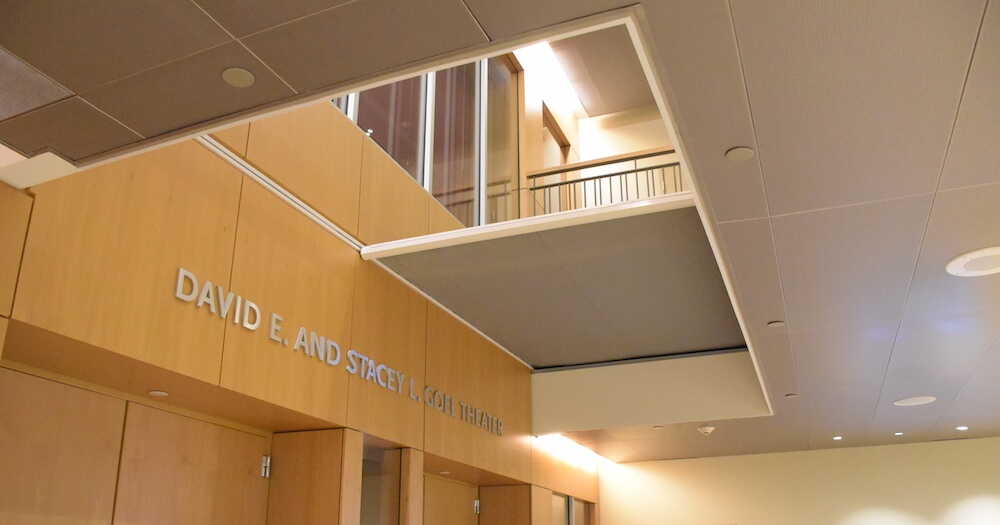 U.S. Smoke & Fire – SD240GS 2-3 Hr Horizontal Fire Protective Smoke Curtain® is utilized to enclose floor opening for continuity of rating. Designed with a winding track system. Horizontal curtains can achieve sizes of 20 feet by 20 feet. These systems require battery backup and require a generator. Approval By Engineering Judgment.
Technical Information:
2-3 hour barrier.
Use battery backup power supply.
Sizes up to 20 feet by 20 feet.
Product Downloads:
SEE THE SMOKE CURTAIN IN ACTION:
SD240GS 2-3 HR HORIZONTAL FIRE PROTECTIVE SMOKE CURTAIN® from U.S. Smoke & Fire on Vimeo.
VIEW IMAGES OF THE SMOKE CURTAIN IN ACTION:
View Additional Products Below: