See Our Fire Protective Smoke Curtains In Action:

PIONEERS IN FIRE PROTECTIVE SMOKE CURTAINS
We are the originators with our first designs in America implemented for the Ground Zero reconstruction.
We are on GSA schedule, a Small Business Enterprise (SBE) and a Minority Business Enterprise (MBE).
---
UL CERTIFIED FIRE PROTECTIVE SMOKE CURTAIN
---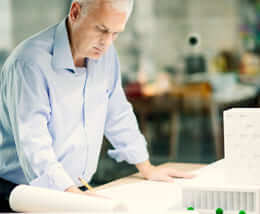 A successful design solution is creative, environmentally progressive, and creates a lasting impact unique to the client's mission. Working with all types of projects we listen, engage and immerse ourselves in our client's objectives.
Our products have a variety of applications in the building core and shell, are gravity-fail safe deployable smoke and fire barriers utilized to restrict atrium volume mitigating the need for expansive mechanical make-up air as part of an IBC 909 atrium smoke management system. Further, our UL Certified technology is utilized to separate the third floor and beyond and utilize the two floor rule per exception 6 of IBC 404.5 to eliminate the active smoke purge system.
Accordion Fire Curtains enclose monumental stairways and make fabric 90 degree angles with no need for columns up to three hours. Curtains rate openings in corridors as an opening protective and are utilized for cross-corridor applications with accessible slot for area separation.
Curtains pass the UL 10B/UL10C/ UL 10D/ ASTME119 time temperature curve thus they are used as deployable smoke and fire barriers. ICC AC 77 listed for elevator door smoke containment to remove the need to pressurize the hoistway or have lobby doors on hold open. Curtains also rate glass up to two hours, and are used in lieu of static glass draft curtains per NFPA 13.
US Smoke and Fire Corporate Video from U.S. Smoke & Fire on Vimeo.