U.S. Smoke & Fire › Fire Protective Smoke Curtains › SD60GS 1HR Smoke Curtain With Egress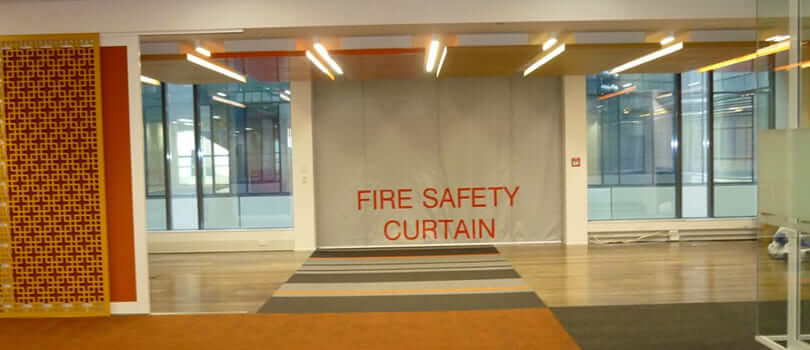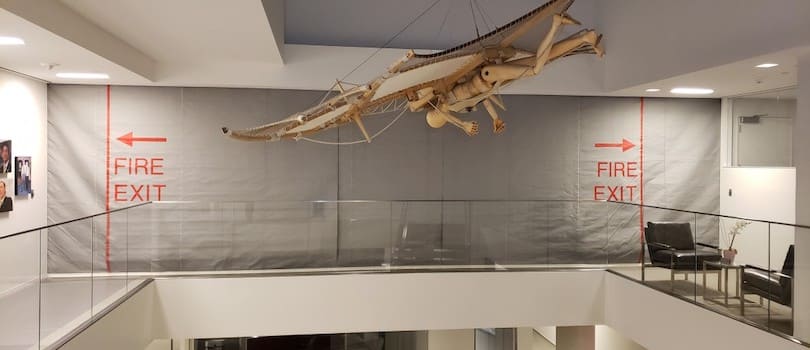 The U.S. Smoke & Fire – SD60GS 1Hr Fire Protective Smoke Curtain with Egress is a 1-hour rated UL Listed, Labeled, and Recognized GRAVITY FAIL SAFE deployable fire protective smoke curtain system composed of a glass- fiber fabric in a Panama weave, rolled on a round steel tube in a fire rated assembly. The curtain remains retracted above the finished ceiling by a low voltage system until activated by a fire alarm, smoke alarm or fusible link at which point it descends at 6 in/sec. and creates a smoke and fire barrier.
Technical Information:
1-hour smoke and fire rated Curtain fabric.
The curtain can have a maximum span up to 146 feet and drop height of 45 feet.
Optional hand liftable grab strap for manual egress per section 3.1.1. of ICC AC77.
Screen rewind switch on both sides of curtain.
Optional split curtain as a secondary egress per section 3.1.2. of ICC AC77.
ICC-ES-3322.
Product Downloads:
SEE THE SMOKE CURTAIN IN ACTION:
VIEW IMAGES OF THE SMOKE CURTAIN IN ACTION:
View Additional Products Below: