U.S. Smoke & Fire › Fire Protective Smoke Curtains › SD240A 2 Hr Accordian for Corner Conditions with Egress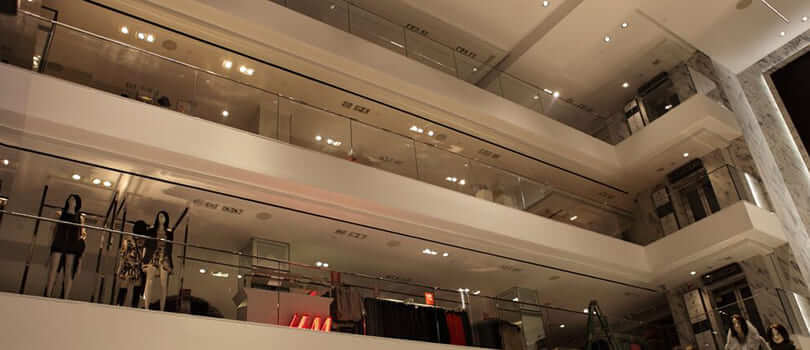 The U.S. Smoke & Fire – SD240A 3 Hr Accordion Fire Protective Smoke Curtain for Corner Conditions with Egress is a 3-hour rated UL Listed, Labeled, and Recognized GRAVITY FAIL SAFE deployable fire protective smoke curtain system. This fire protective smoke curtain gives designers the ability to create an open design without the use of auxiliary rails.
Technical Information:
3 hour fire barrier.
The curtain can have a maximum span up to 146 feet.
Bottom Tray 12 inches.
Housing 12 to 16 inches in height for curtain drop less than 12 feet.
Accordion type fabric to create fabric corners.
Product Downloads:
SEE THE SMOKE CURTAIN IN ACTION:
VIEW IMAGES OF THE SMOKE CURTAIN IN ACTION:
View Additional Products Below: