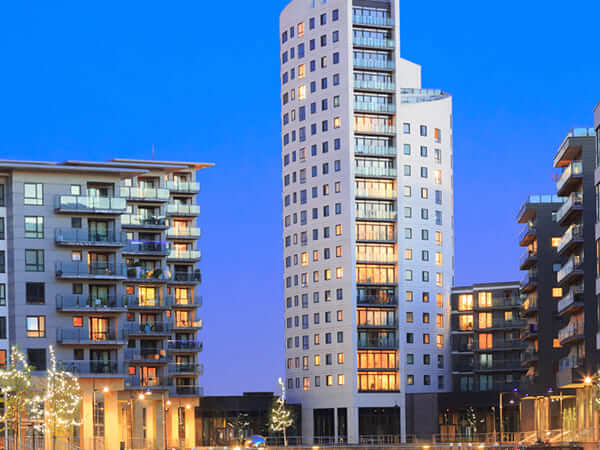 Smoke & Fire Curtain Applications Provide Added Safety for High Rises
A smoke curtain installed inside the entrance doorway to a condominium or hotel room will give 2 hours of additional protection to the threat posed by fire and smoke. When residents or guests are trapped in their room, particularly on upper floors, smoke seepage can be a true threat, especially for children and elders. Historically residents or guests have been forced to protect themselves by placing towels under their doors.
A fire and smoke curtain can be manually or automatically (we can integrate with your home security and/or fire alarm system) dropped from the ceiling, behind the entrance doorway, and will minimize the smoke seeping under the door threshold and enhance survivability. If escape is possible, the deployment of a fire and smoke curtain after departure can substantially reduce damage to the contents of a condominium or hotel room.
We at U.S. Smoke & Fire believe that smoke curtain technology can substantially improve your sense of security, and help protect your life and your belongings.
View Additional Applications Below: