Metro Stations are mission critical facilities that must continue operation during a fire episode, an explosion, arson, a terrorist act, or a randomly caused fire. Designers are developing new concourses with open and inviting environments, such that smoke management becomes even more critical.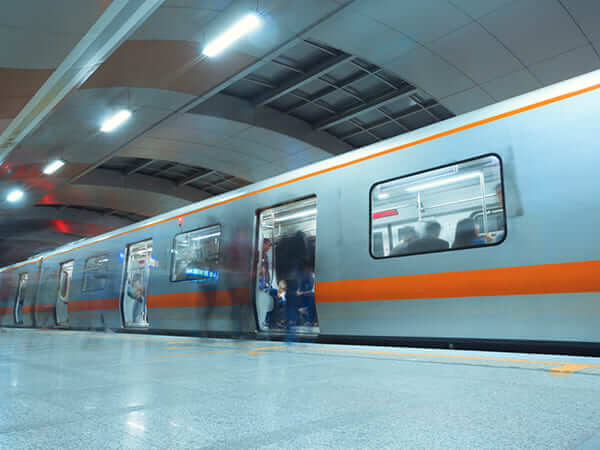 A combination of smoke curtains and air extraction systems will channel the smoke and vent it to the outside air. Smoke extraction alone is not as effective since it does not separate out the smoke layers from the regular air. Smoke curtains that are designed to channel and hold the smoke into compartments make the extraction systems remarkably more effective. Smoke curtains can also be deployed to protect escalators and ensure that the route to egress is protected, and not overwhelmed by the fire.
Depicted to the left is the Seoul South Korea metro station. A tragedy took place and most of the innocent lives lost were due to smoke inhalation after a fire of unknown origin occurred. Most souls that perished from smoke inhalation were never close to the source of the fire. Smoke kills, and it is the number one cause of death in any fire.
We at U.S. Smoke & Fire believe that all metro stations in the United States need to be evaluated for more effective smoke management systems using this smoke curtain technology.
View Additional Applications Below: