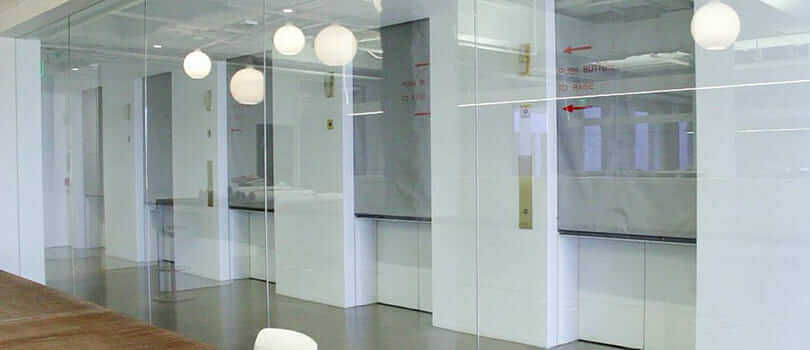 U.S. Smoke & Fire is supplier of the ble SD60GS ICC AC 77 Smoke Containment system. UL10D, UL 1784 listed, labeled and Recognized Gravity Fail Safe (GFS) deployable fire protective smoke containment composed of glass fiber fabric with optional viewing panel.
Technical Information:
1 hour smoke and fire curtain (UL 10D/ANSI/ASTM E119).
Curtain passes through fire rated galvanized steel auxiliary rails (side guides) that can be powder coated or prime coated finish.
Optional hand liftable grab strap for manual egress per section 3.1.1. of ICC AC77.
Optional split curtain as secondary means of manual egress per section 3.1.2. of ICC AC77.
Product Downloads:
SEE THE SMOKE CURTAIN IN ACTION:
VIEW IMAGES OF THE SMOKE CURTAIN IN ACTION:
View Additional Products Below: