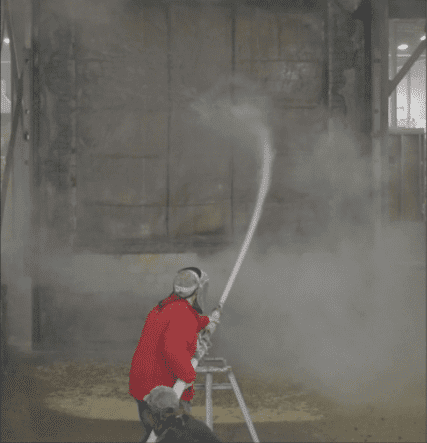 U.S. Smoke & Fire Dual Hose Stream 120® is a movable firewall. When 25% of the opening in a firewall is exceeded then an ASTM E119 (UL 263) listed and labeled assembly is required in compliance with IBC Section 707.6 Exception 3. The dual curtain is tested and evaluated to the ASTME119 test standard with hose stream test and temperature rise of 250F above ambient temperature on the unexposed surface for insulation in accordance with 903.3.1.1.
Technical Information:
View Guardian Fire Testing Laboratories Listing by clicking here.
Product Downloads:
See The Dual Hose Stream 120® in Action: