U.S. Smoke & Fire › Fire Protective Smoke Curtains › SD60 Smoke Curtain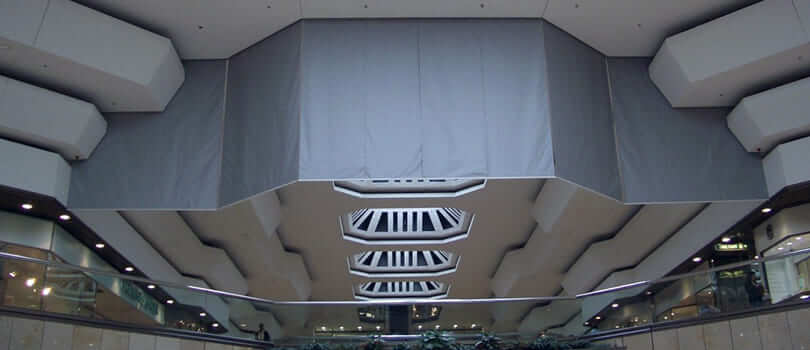 The US Smoke & Fire – SD60 Smoke Curtain is a UL Listed, Labeled, and Recognized GRAVITY FAIL SAFE deployable automatic smoke curtain that provides smoke protection for a variety of applications: multilevel atria smoke control, opening protective, smoke partitions.
Technical Information:
1–2 hours smoke and fire curtain.
Manufactured from 1.2mm galvanized steel, the curtain head box is rated at the same temperature as the curtain.
Removable cover plates are incorporated to allow access to the curtain rollers.
Standard head box sizes are 150mm x 150mm for single rollers (maximum width 5.5m) and 250mm x 150mm for multiple rollers (over 5.5m wide). Larger headboxes may be required where the curtain drop is in excess of 3m.
A motor control circuit (MCC) is housed in a steel enclosure and mounted onto the motor end of the head box.
Fail-Safe Design with battery backup standard, NOT Required for Gravity Fail Safe Deployment.
Product Downloads:
See The SD60 Smoke Curtain in Action:
VIEW IMAGES OF THE DEPLOYABLE CURTAIN IN ACTION:
View Additional Products Below: